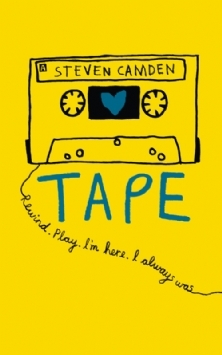 Record a voice and it lasts forever…
In 1993, Ryan records a diary on an old tape. He talks about his mother's death, about his dreams, about his love for a new girl at school who doesn't even know he exists.
In 2013, Ameliah moves in with her grandmother after her parents die. There, she finds a tape in the spare room. A tape with a boy's voice on it – a voice she can't quite hear, but which seems to be speaking to her.
Ryan and Ameliah are connected by more than just a tape.
This is their story.
*************************
First of all thank you to HarperCollins Childrens Books for giving me an ARC via Netgalley in exchange for an honest review.
This was a lovely little contemporary YA read with a little twist. It does take quite a long time to get into the book but once you do it is full of nice twists and turns that make it a very enjoyable read.
I particularly liked the way the author told the story from two perspectives across two different times. Ameliah and Ryan have much more in common than they could ever realize and it was a great interwoven tale of family, love and coming of age.
My biggest complaint is that I want more! I would have liked more closure on some aspects of the book and more in detail on other aspects such as the Universe but I did think it was a nicely written YA novel with a lovely ending.
Favourite Quote
"Everybody wants a fairy-tale"
---
Recommendation: 3.5/5
Genre: YA Contemporary
Publisher: HarperCollins Children's Books
Publish Date: January 2014
Pages: 363
---
British Book Challenge 2015 | Book 4 | April Book 1